Basic SEO tips for small business websites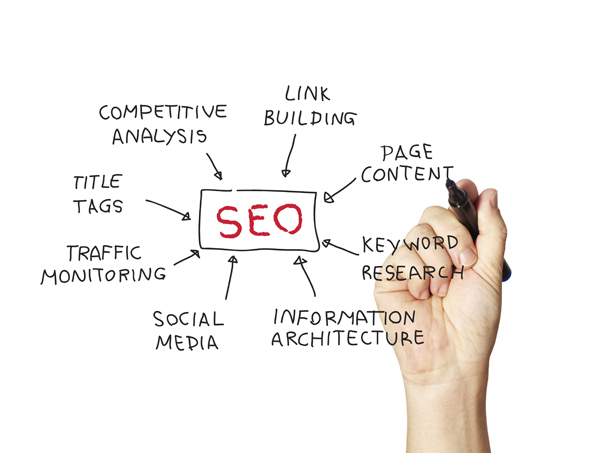 Being new to the SEO game can be overwhelming as you wrestle with a myriad of web jargon.
It's best to start with the basics. SEO stands for search engine optimization, and is the art of promoting website content that is engaging to people and to search engine spiders.
The intention of SEO is to rank higher when individuals search for words that best describe your services or products. For example, you go to google and look for a local dentist. You get a page of results of local dentists. If you were a dentist in that town, you would like your website to show up at the top of that page of results. That is the function of SEO, to get you to the top of the results page.
Here's the lowdown on 5 tips and tricks you can easily start implementing today.
1. Upgrade your social media accounts
The simple step to an SEO friendly social media account is to be descriptive as you can. Always complete the 'About' or 'Information' sections of any social media account. Be sure to use words or phrases that would describe your business in terms people would use to search for your business.
2. Boost your social media updates/content
To boost your social content, be sure to incorporate pertinent search keywords into your Facebook updates, tweets, etc. It's essential to also remember to share content from your website or blog socially to give it an SEO boost too.
Tip: Mention your business's name in all your posts. This helps Google identify the keywords used to describe your business with your business's name.
3. Generate links by making your content shareable
A vital element in SEO is link building. The more quality sites linking to your website and other quality websites, the more authentic Google determines your website to be.
Likes, comments, +1s, repins, retweets, etc., all play into the weight given to your links. If you create content people want to share, you can create more links. By posting engaging social content, you're improving your SEO profit.
4. Sign up for Google+
Google loves Google+ more than anything else. Sign up for a Google+ Business Page and complete as much as you can in the "About" section, including keywords that help illustrate your business.
Google also allows you to add customized links in your profile, which you can use as an opportunity to link back to your website, blog, and additional social channels. By spending 10-minutes a day sharing your content to your Google+ page, you'll be more likely to appear within Google's SERP.
5. Set up a Google+ Local listing
According to Google, 97% of consumers look for local businesses online. In order to function well in local search results it's crucial that you advance your Google+ Local listing. Update the details about your business and you're good to go!
However, remember this in regards to Social SEO:
Improving your SEO doesn't happen right away. Always be as detailed as you can, and keep your info updated. In the end, small business owners shouldn't always obsess over SEO. Instead, focus on supplying a finer experience for your customers and your business will favor through word-of-mouth.